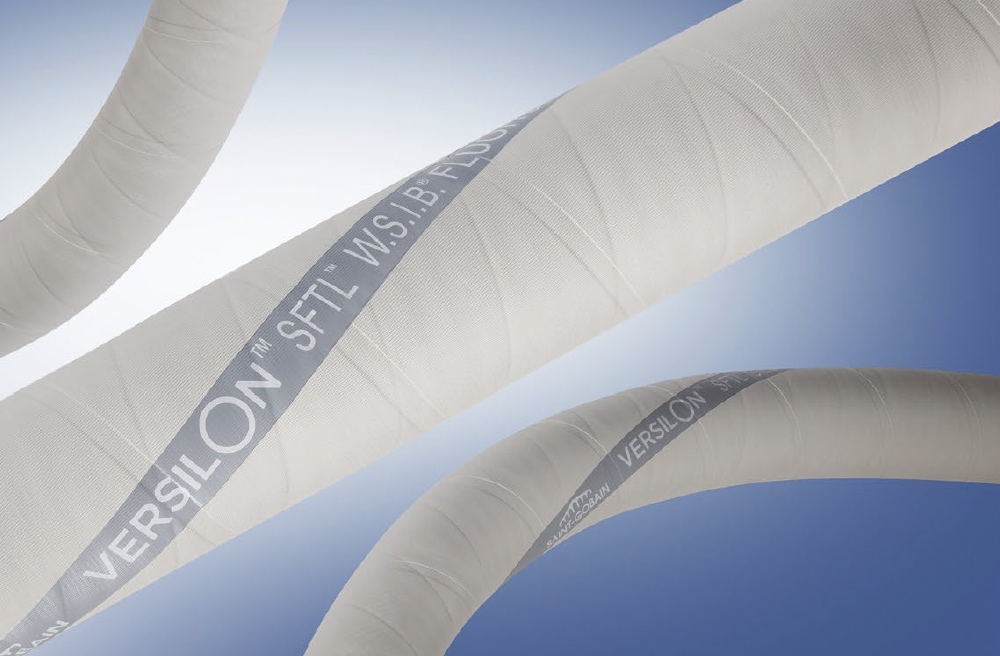 Sanitary Tube Size Smooth Inner Bore Fluoropolymer Hose
Our Versilon WSIB hose is a flexible, face-to-face FEP lined hose assembly utilizing smooth inner bore technology, assuring a totally bacteria-free, crevice-free fluoropolymer contact surface. This connection technology features a smooth transition through the hose fitting to the stainless steel tubing, optimizing process transfer, thus reducing concerns of pressure drop, product hold-up, and drainability.
WSIB hose's full-flow, no entrapment, and fully self-draining characteristics make it a top choice for sanitary applications. WSIB has a reduced pressure drop through the fitting compared to crimp-style fitting systems, and can be steamed or chemically sterilized in-line with any industrial cleaner, solvent, or sterilizing method.
Inert and chemically resistant to most chemicals and reagents
Cleanable by CIP, SIP
Resistant to chemicals, ozone, and abrasion