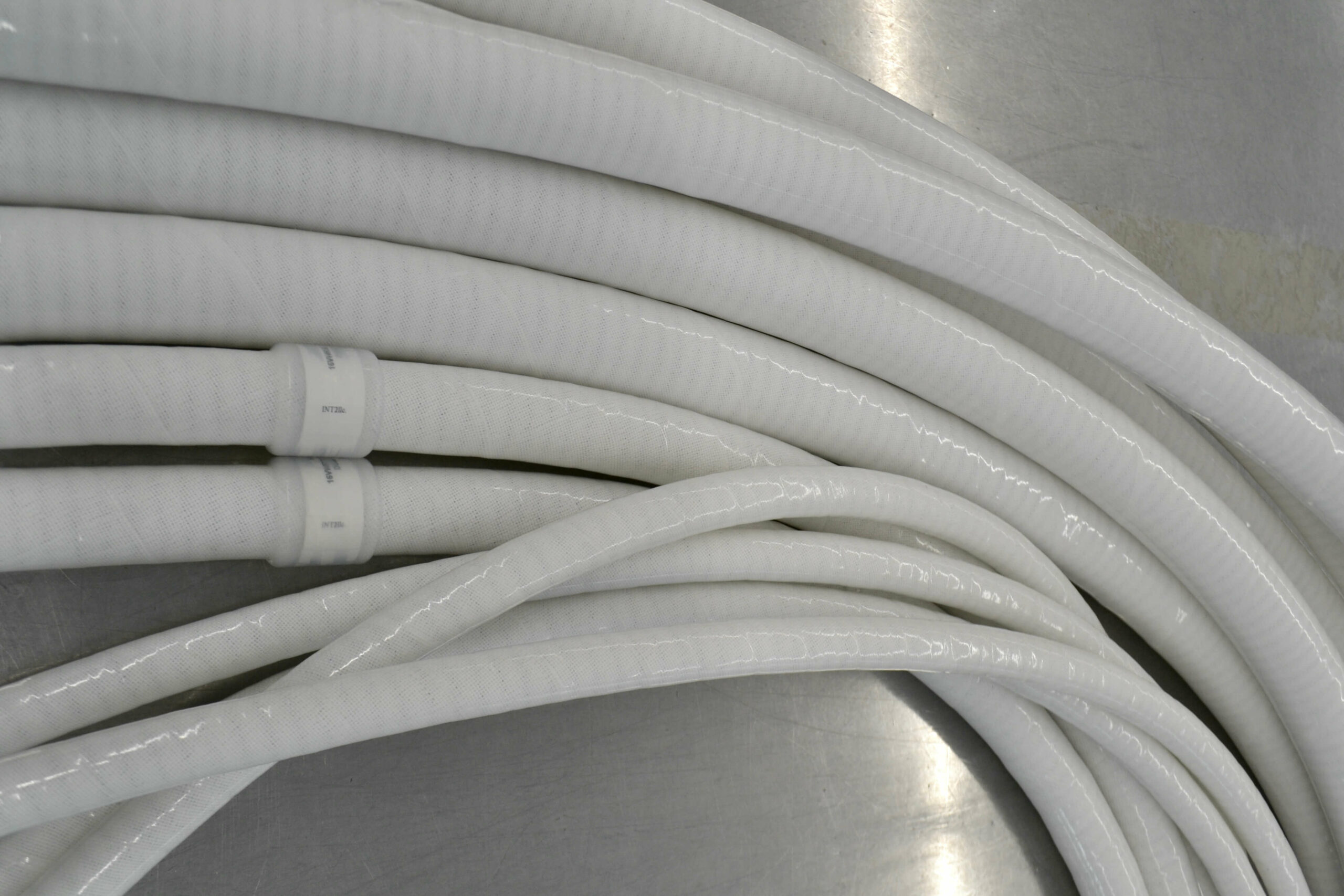 Wire Reinforced Silicone Hose
Wire reinforced silicone hose is ideal for biopharmaceutical and biomedical applications.
The liner of the hose is slipped onto a mandrel and wrapped with polyester mesh fabric, 316 stainless steel reinforcing wire, and additional silicone. It is cured into a homogeneous hose to enhance its pressure and vacuum capabilities.
Wire reinforced silicone hose meets USP Class VI, FDA CFR 177.2600, ISO 1099 and European Pharmacopoeia 3. 1. 9 standards.
Excellent bend radius
Kink resistant
Sterilizable and autoclavable
Biopharmaceutical grade
Imparts no odors or taste
Animal derived component free
Full vacuum rating
General temperature range: -100°F (-73.3°C) to 350°F (176.6°C)
CLEAR-mark® labels available