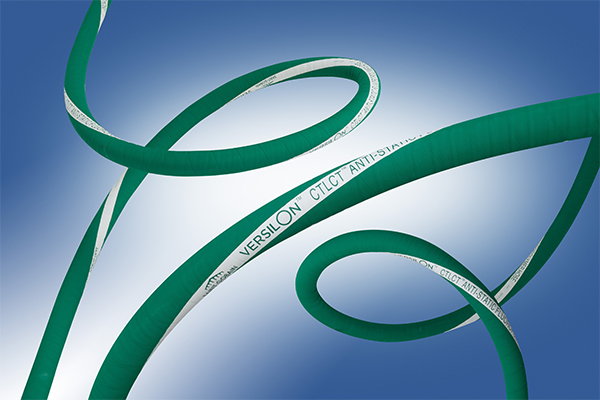 Smooth Bore Anti-Static Fluoropolymer Liner
CTLCT anti-static chemical transfer hose is manufactured with an improved surface finish using PFA fluoropolymer liners. This manufacturing process allows for a much smoother surface finish, ensuring a ripple and bump-free ID hose assembly. Using PFA liners also permits continuous 100 ft. lengths of stocked 0.75" to 2" ID sizes.
Concerns about electrostatic charge build-up within the interior of your smooth ID rubber-covered hose are virtually eliminated, along with any concerns about product build-up normally associated with industry-standard convoluted ID anti-static hoses.
Excellent bend radius
Manufactured to have a maximum resistance of 105 Ω when inducing a charge of 500 volts DC
Autoclavable
Imparts no taste or odor