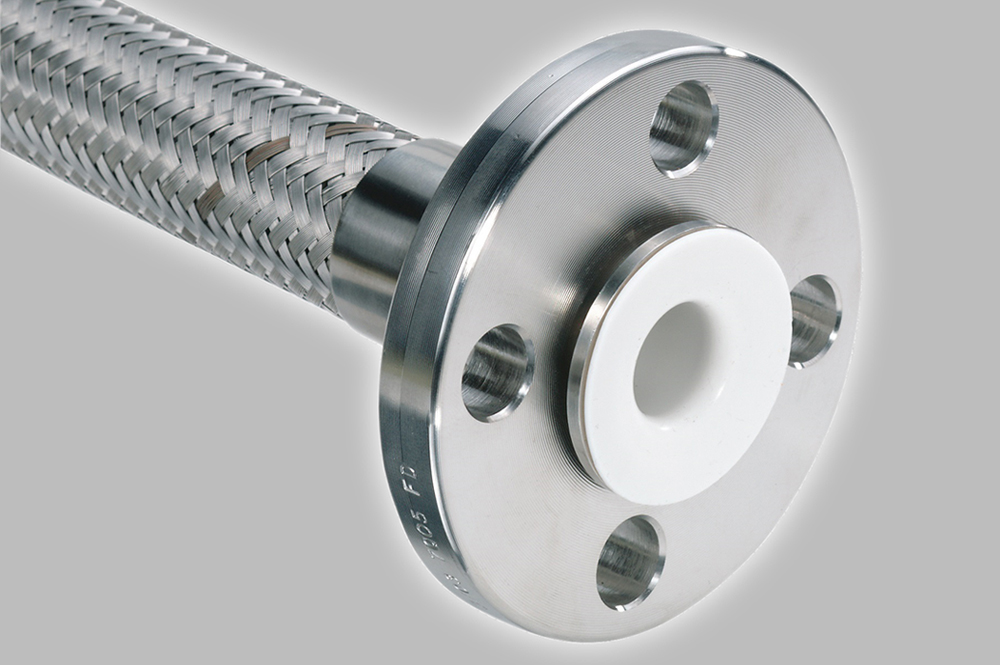 Stainless Steel Braided Smooth Inner Tube Fluoropolymer Hose
Our Versilon MTL hose is constructed with an FEP smooth inner tube, a 304 stainless steel annular inner hose and 304 stainless steel outer braid reinforcement. The non-stick surface provides maximum flow rate and minimizes potential contamination.
Versilon MTL hose has excellent chemical resistance and is the most flexible smooth-tube fluoropolymer hose of its type. For applications involving aggressive or high-purity fluids, Versilon MTL hose assemblies are manufactured with Flare-Thru fittings which prevent the fluid contact on metal surfaces. The outer braid may also be fitted with an EPDM hose cover to meet 3-A Sanitary Standard 62-02.
Not subject to corrosion, pin holing, or flex cracking
Composite construction combines the chemical resistance of FEP with the strength of steel