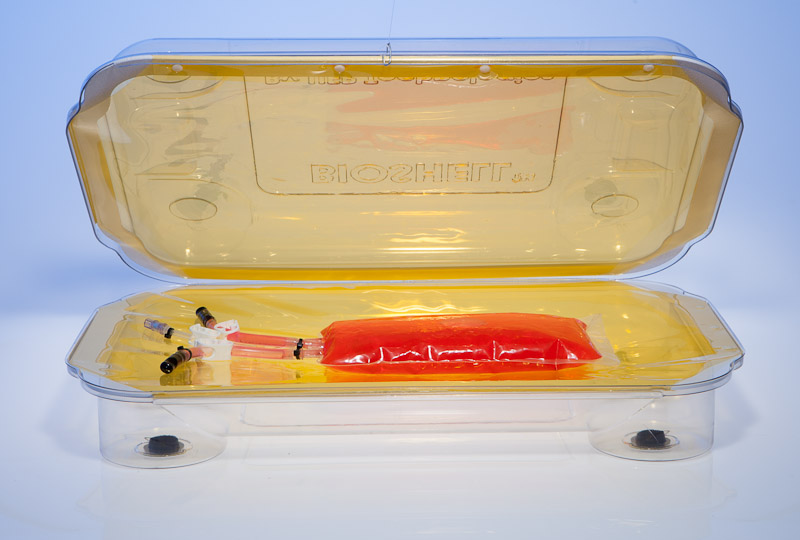 Protection Through Innovation
BioShell Suspension Pack advances bag protection through a unique suspension design. Bags are enveloped tightly in a durable film that suspends products within a polycarbonate shell. The suspension film absorbs shocks during impact allowing bags to move within a cushion of air. This prevents damage by eliminating contact with the shell.
BioShell Suspension Pack allows for exceptional versatility. Varying sized bags can be loaded into the same shell without compromising security. The shell can be used as a process tray for liquid bags as well as for freezing, storage, and transportation. And a stackable design increases efficiency and reduces wasted space.
BioShell Suspension Pack is designed to offer maximum protection and flexibility in a universal storage container.
Unparalleled versatility
Rapid freeze/thaw times
Multipurpose
Space-saving
Reusable & recyclable
Customizable