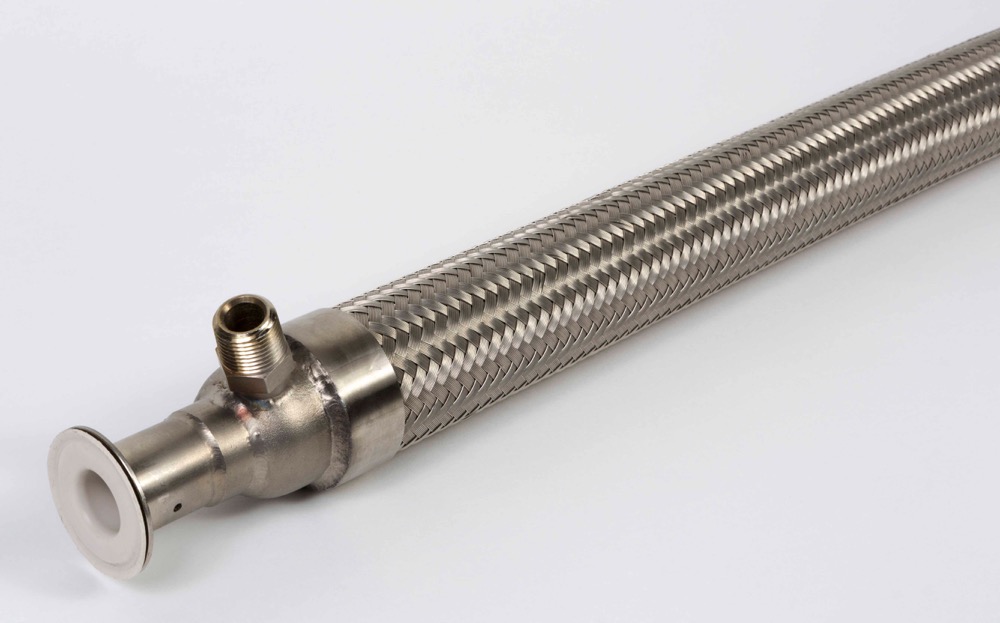 Stainless Steel Braided Stainless Steel Jacketed Smooth Inner Tube Fluoropolymer Hose
Our Versilon MTLSJ hose is constructed with an FEP smooth inner tube, a 304 stainless steel annular inner hose, a seal-welded secondary stainless steel outer jacket, and a 304 stainless steel braided reinforcement. It is a "hose within a hose" and ideal design when heating and cooling the transferred media is required.
Versilon MTLSJ hose features a pure corrosion resistant FEP fluoropolymer liner, which may be formed using Flare-Thru technology to prevent fluid contact with hose fittings. MTLSJ hose is flexible, easy to install, and the ideal choice for applications requiring thermal transfer.
Eliminates entrapment
No pressure drop – same ID through hose and fitting
Type of inlet/outlet connections and location for heating/cooling media can be customized
Ideal for maintaining media temperature