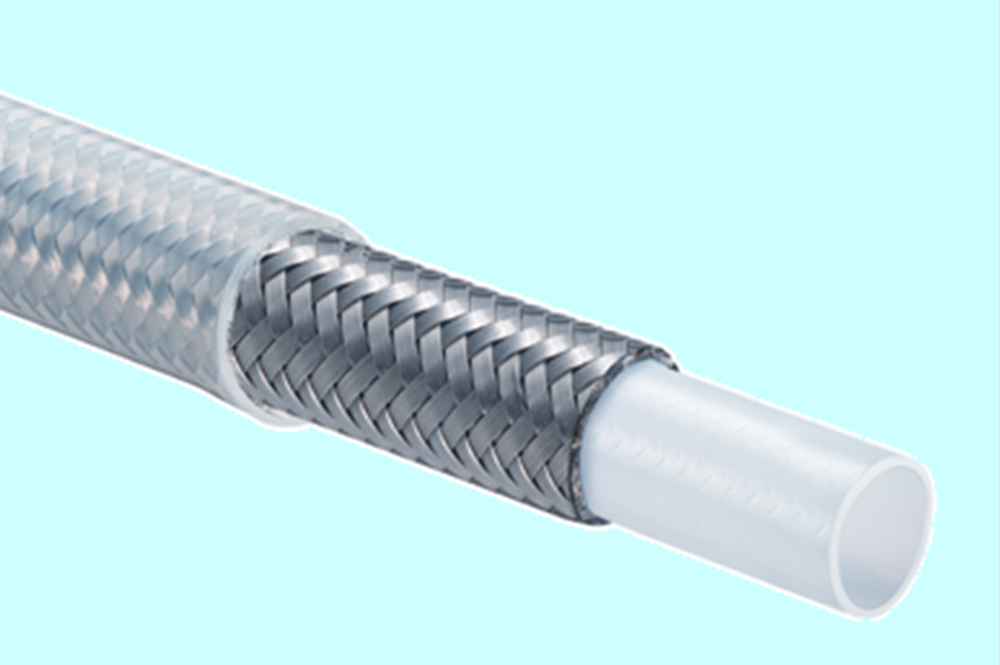 Stainless Steel Braided Silicone Covered Fluoropolymer Hose
Our Versilon TSS hose is constructed with a white PTFE inner core, reinforced with 304 stainless steel braid and covered with platinum-cured silicone. The ultra-smooth silicone outer cover ensures no particle entrapment in stainless steel braids, permits easy cleaning, reduces braid fraying and helps thermally insulate the hose exterior, reducing potential for burns.
Versilon TSS hose is designed with a full-size internal diameter to maximize the flow rate, providing greater transfer speed when compared with similar products that come with a smaller inner diameter. TSS hose is engineered to reduce the pressure drop through the fitting area, ensuring a longer service life. TSS hose can be autoclaved and meets the highest industry requirements including 3-A sanitary standards.
Single crimp collar locks in hose barbs and seals off silicone cover, eliminating bulky secondary ring
Extruded cover is locked onto stainless steel braid and will not move when handled