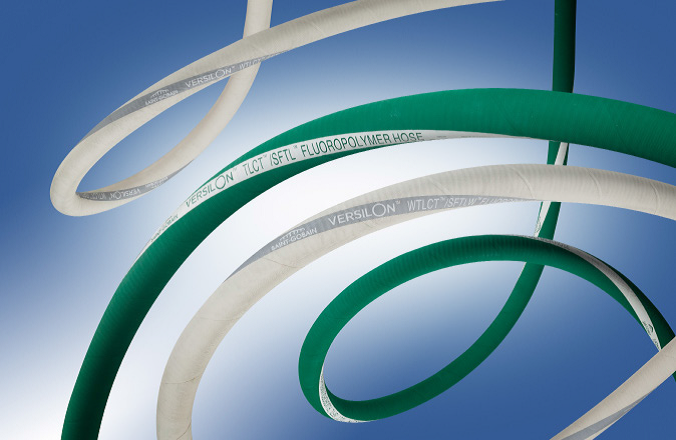 Smooth Bore Fluoropolymer Hose
Our Versilon TLCT hose is constructed with a white FEP inner core and reinforced with multiple polyester plycords and EPDM rubber. The kink-resistant EPDM reinforced design delivers extended service life and durability. This construction is ideal for use in a wide range of demanding applications.
The FEP fluoropolymer liners used in TLCT have been the top choice in the process industry for many years. The inner tube's excellent chemical resistance minimizes the corrosive effects of transferred media. TLCT delivers exceptional flow rates due to the ultra-smooth inner bore surface, preventing virtually all material entrapment and bacteria buildup.
Full vacuum rated
Easy to clean, nonstick smooth tube for assured sterility
No external wire reinforcement to potentially fray
Can be cleaned with steam, caustics, solvents, or other cleaning agents