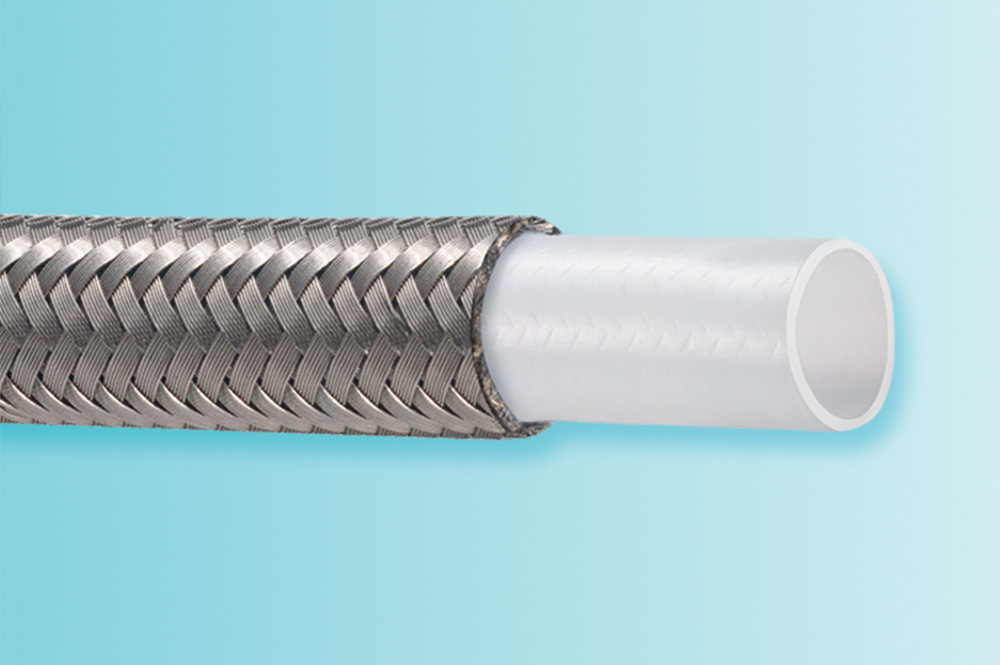 Stainless Steel Braided Smooth Inner Tube Fluoropolymer Hose
Our Versilon TS hose is constructed with a white PTFE smooth inner tube and reinforced with 304 stainless steel braid. TS hose is designed with up to a 33% thicker PTFE inner tube versus competitive hoses. This characteristic enables smooth tube hoses to have superior kink resistance, improved vacuum ratings and higher resistance to damage.
Versilon TS hose is designed with a full-size internal diameter to maximize the flow rate, providing greater transfer speed when compared with similar products that only come with a tube size internal diameter. TS hose is engineered to reduce the pressure drop through the fitting area, ensuring a longer service life. TS hose has low risk of modifying the taste, color and odor of sensitive fluids. It cleans easily with steam, detergent or caustic and it can be autoclaved. It is also nonstick and non-contaminating.
Greater wall thickness of PTFE tube
Can be autoclaved
Full ID sizes