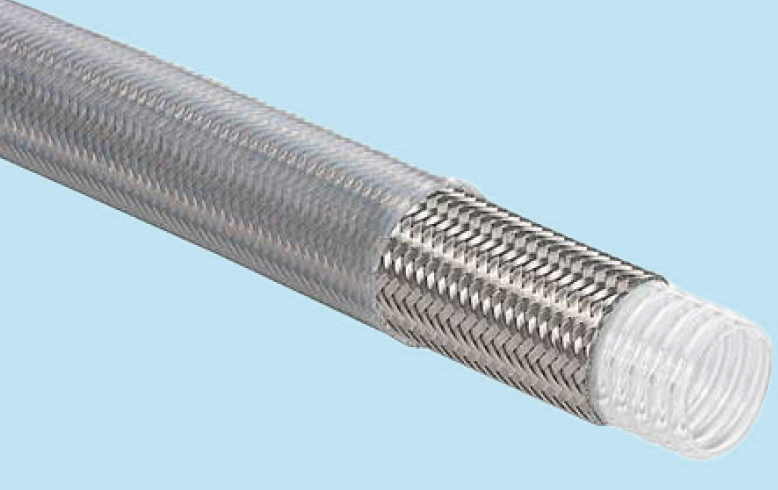 Stainless steel braided helically convoluted inner tube silicone covered fluoropolymer hose
Our Versilon WCSS hose is constructed with a PTFE convoluted inner tube, reinforced with high tensile strength 304 stainless steel braid and covered with platinum-cured silicone. The convoluted inner tube is low profile and helically formed to promote drainage.
The ultra-pure platinum-cured silicone cover is very durable and extremely flexible. Braid fraying is minimized which reduces the risk of hand injuries from wire braid punctures. Versilon WCSS hose is extremely smooth, may be cleaned in place (CIP) and may be easily sterilized via SIP. WCSS hose may also be autoclaved.
Superior flexibility and vacuum resistance
Convoluted inner tube is low profile and helically formed to promote drainage
Low risk of flavor, color, and odor contamination
No place for bacteria to accumulate
Enhanced thermal insulating properties