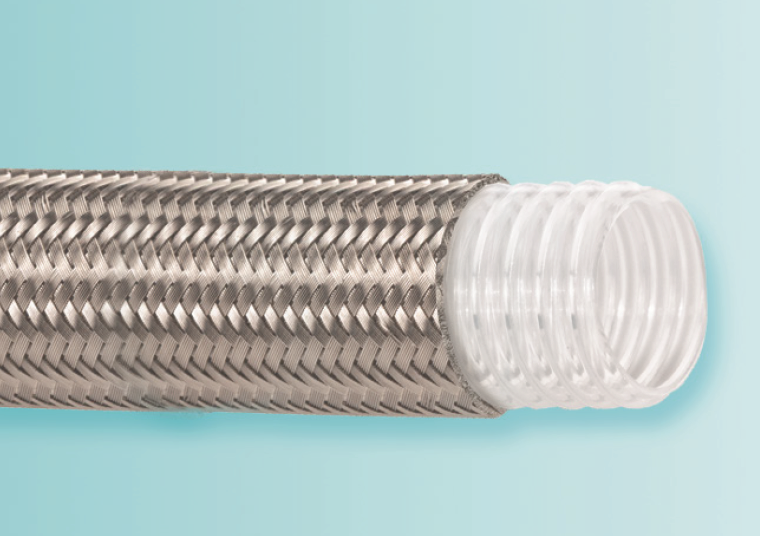 Stainless steel braided helically convoluted inner tube fluoropolymer hose
Our Versilon WCS hose is constructed with a PTFE convoluted inner tube and reinforced with high tensile strength 304 stainless steel braid. The convoluted inner tube is low profile and helically formed to promote drainage. This design enables superior flexibility and vacuum resistance.
Versilon WCS hose reduces risk of flavor contamination, does not absorb color and odor, cleans easily with SIP, CIP, and can be autoclaved. It is also nonstick and non-contaminating.
Superior flexibility and vacuum resistance
Convoluted inner tube is low profile and helically formed to promote drainage
Low risk of flavor, color, and odor contamination