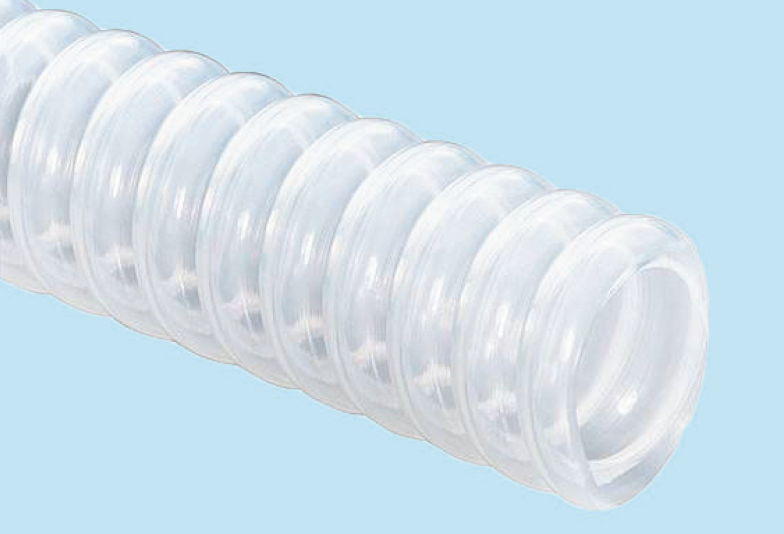 Unbraided helically convoluted inner tube fluoropolymer hose
Our Versilon TWOP hose is constructed with a PTFE convoluted inner tube and has no braid reinforcement. The convoluted inner tube has open-pitch helical convolutions to ensure smooth product flow and is extremely flexible.
Versilon TWOP hose's inner tube has a nonstick surface and cleans easily with steam, caustics, solvents, or other cleaning agents.
Excellent chemical resistance
Compatible with almost all materials
Easy to flex, yet won't flatten when bet
Can be clamped to sanitary tubing or pipe
Cuff lengths can be varied to meet customer requirements
Can be supplied with permanently attached Versilon fittings
Kink resistant