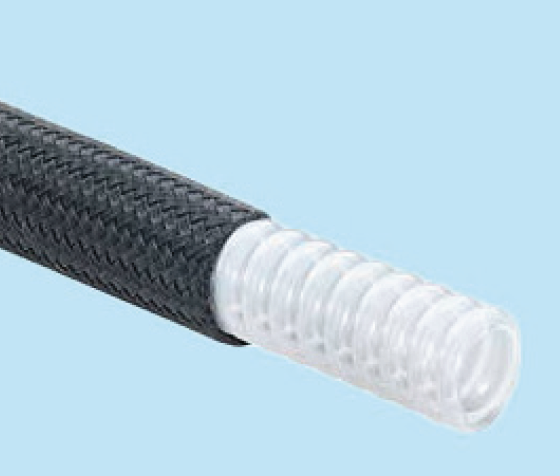 PVDF braided helically convoluted inner tube fluoropolymer hose
Our Versilon TWOK hose is constructed with a PTFE convoluted inner tube and reinforced with PVDF braid. The convoluted inner tube has open pitch helical convolutions to ensure smooth product flow. The PVDF braid is ideal for severe applications where external corrosion from the presence of strong acids will attack standard stainless steel braid.
Versilon TWOK hose's inner tube has a non-stick surface and cleans easily with steam, caustics, solvents or other cleaning agents. All standard sizes are fully vacuum rated at room temperature.
Excellent chemical resistance
Compatible with almost all materials
Rounded, open-pitch helical convolutions shaped to ensure smooth product flow
Easy to flex, yet won't flatten when bent
PVDF braid resistant to strong acids and is ultraviolet stabilized